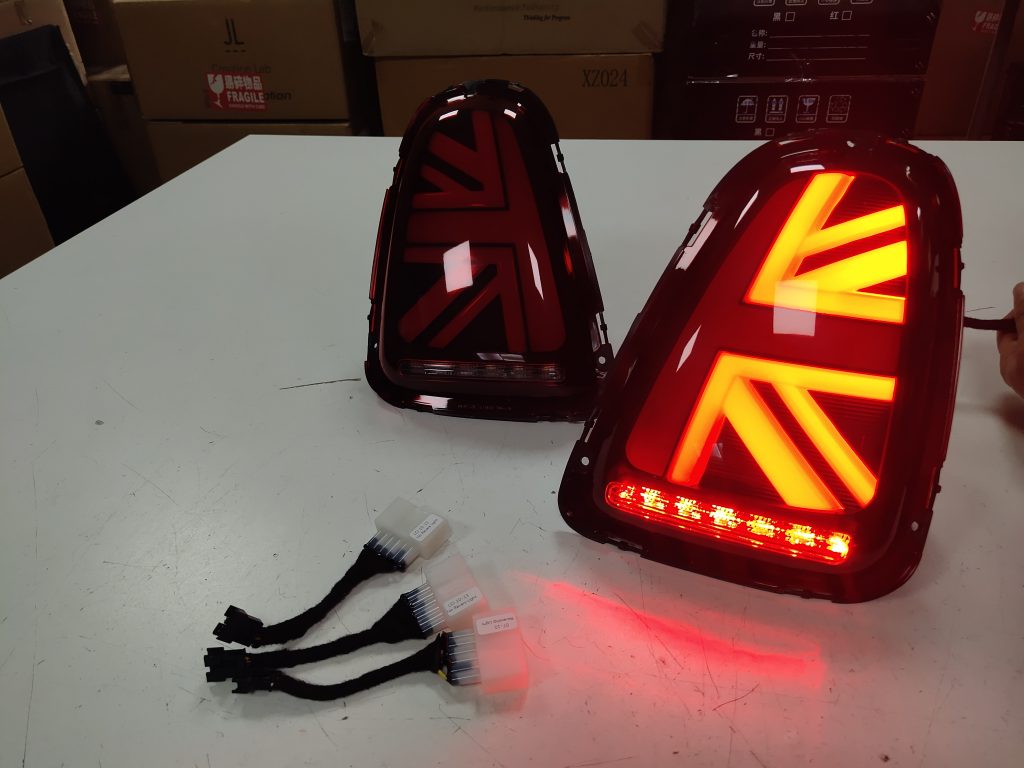 Hi, all you MINIacs! As many people know, I'm a car enthusiast and love having fun with interesting cars. I've been looking for customizing tricks for my 2013 MINI Cooper JCW Roadster for over a year. One of things I've wanted is Union Jack styled tail lights, similar to the factory fitted units on 2019-up Coopers. There are a couple good ones out of the UK with sequential turn signals, but by the time they get to the US they are pricey (usually around $550-600). There are some similar available in the US at national MINI sites, but they are also pricey and usually out of stock. You can find cheap ones that don't have sequential turn signals at many locations, but they are usually visually quite cheap, poorly made, throw codes and are generally not as appealing. I had also looked at the VLAND ones recently, which are cheaper, but it seems they are cheaper for a reason. Here's the comparison side by side.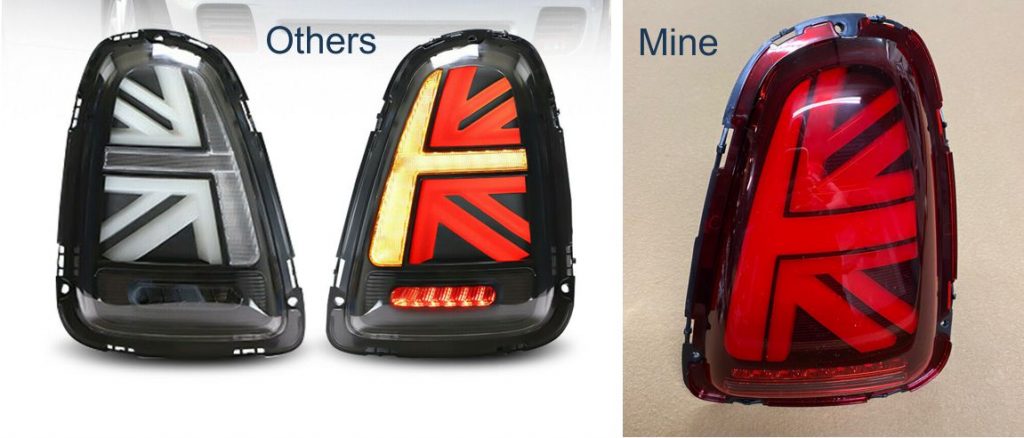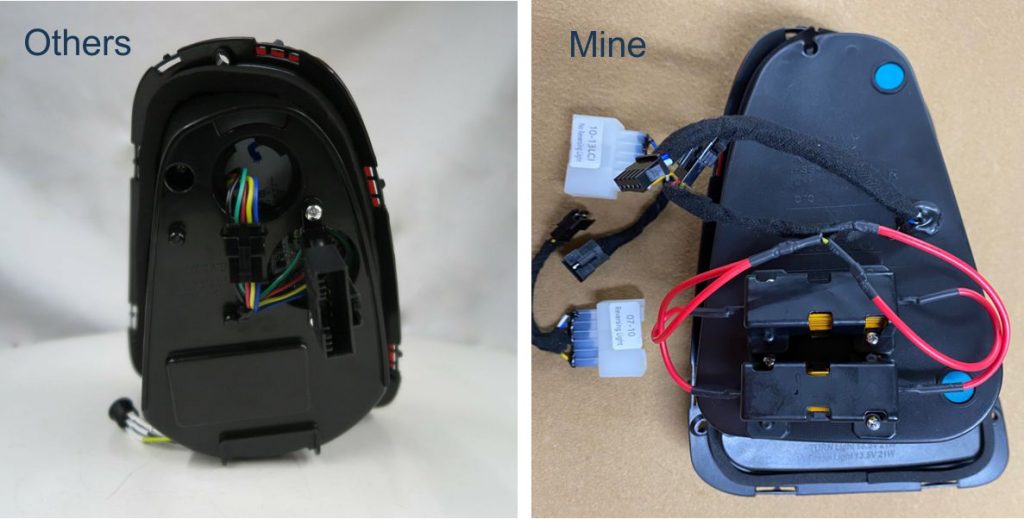 I really wanted a good set to really set of my MINI, but wanted a reasonable price, too. After a long search, I found a company making exactly what I was looking for, but they don't sell retail. I thought long and hard about it and decided that I'd go ahead and buy enough sets to bring the price down to a reasonable figure, in order to offer the US market high quality lights for much less than the ones from the UK, even if they are a bit more expensive than the cheap VLAND ones. I've installed a set on my own personal R59 MINI Cooper to test them out. And I have to say, I'm impressed! These have slightly taller Union Jack forms, with lower, wider and sleeker brake lights (or backup lights on the earlier cars) than other units I've found. I've had them on the car for a while and they have not thrown codes, nor do I see any water issues. Fit was perfect, and took 10 minutes to install both sides.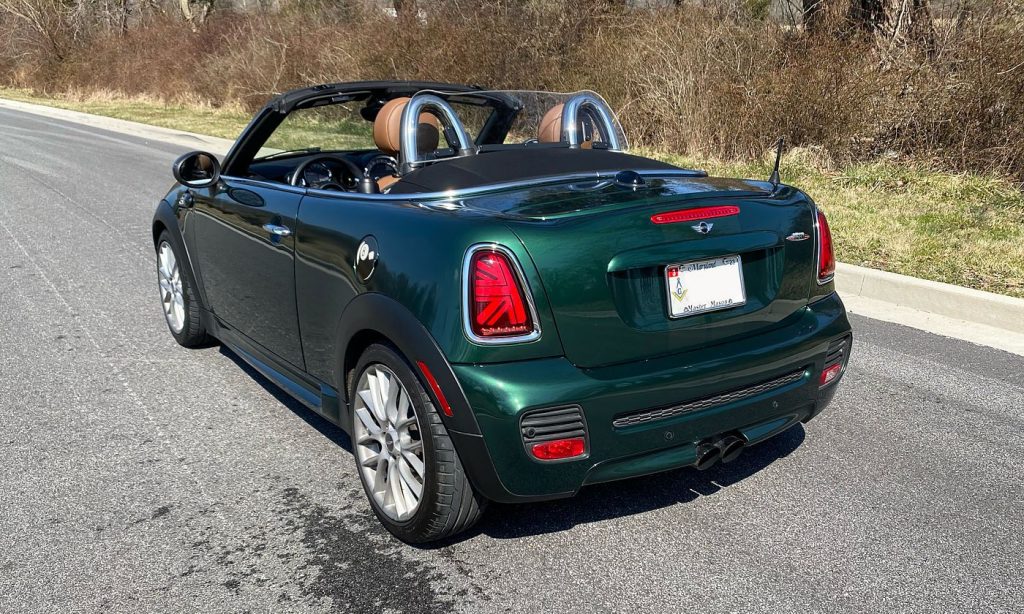 These are custom fit for the 2nd generation MINI Coopers: 2007-2013 R56/R57/R58/R59 models (up to 2015 for the convertibles and coupes) and come with pigtails to plug into either the 2007-2010 models (with the backup lights in the taillights), or the 2011-2013 models (where the backup light is in the rear bumper). They are truly plug and play. The quality is outstanding both in the fit and finish, but also in the detailing. Because I bought 50 sets, I can now sell them for $279.00 $269.00 a pair plus free shipping for the US market.
Some customer cars: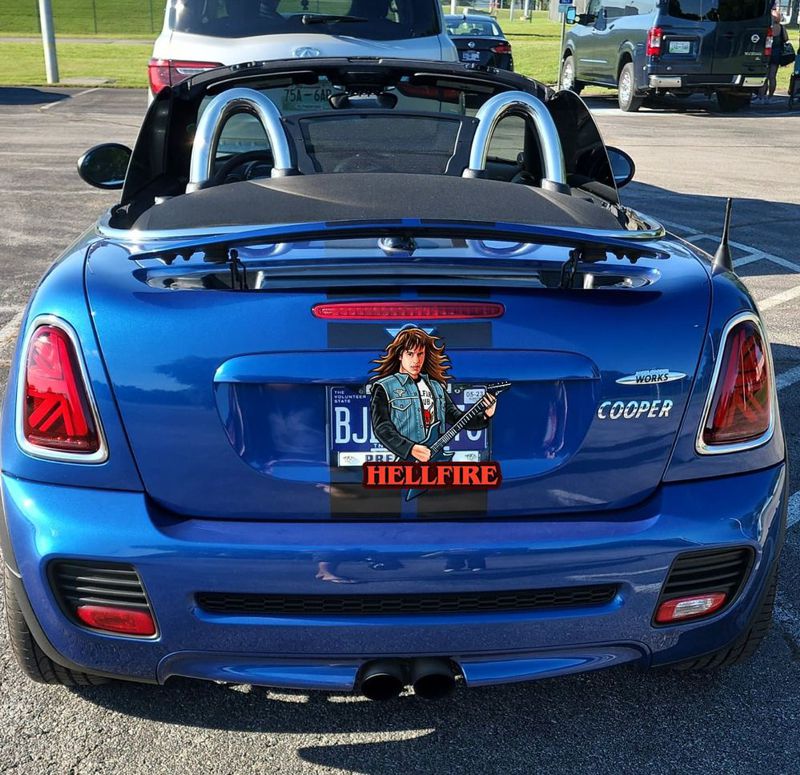 Watch this video for a demonstration of the unique, smooth action of the turn signals.
Buy now
Or contact me for more information: