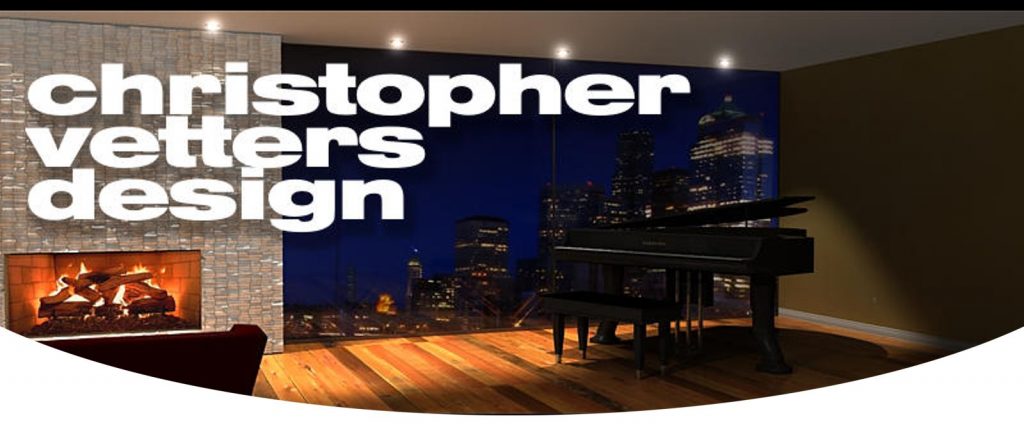 Welcome to Christopher Vetters Design. Specializing in business identity solutions, from websites, to logos, to graphic artwork for print, advertising, and merchandising products, business cards and more! Give your business a coherent identity across all media.
Websites are clear, simple, and easy to manage on the client side. I can also help with hosting and domain name solutions.
Christopher Vetters Design is also home to your architectural visualization solutions and interior design. Using state of the art software I can turn your ideas into reality before they are real.
I use AutoCAD, Revit, Lightwave 3D, 3D Studio, Photoshop, Illustrator, and others to generate your images and animations. I specialize in rapid turnaround and high quality. AutoCAD blueprints to napkin sketches, I can work with them all!
Contact me for options and quotes for your project. I have what you need at prices you can afford. At Christopher Vetters Design, my goal is to provide you with courteous, expedient, professional service of the highest caliber.